Your internal dialogue and biological makeup are what guide you on your path to fulfillment.
You're probably here because you've tried everything and nothing seems to be working to help you feel better even though you've achieved success in most areas of your life. The problem is your solutions have lived outside of you, where you've focused on doing more, adding more to your plate, and learning new skills. The reason it's not working is because you need to look inward for what you're searching for.
Food
Understand how to add healthier foods into your life and to explore the benefits of plant based nutrition.
Thoughts
Discover how to feel better by reducing feelings of stress and overwhelm and overcoming perfectionist tendencies.
Consciousness
Gain clarity on your life purpose and ancestral patterns that might be repeating in your life so you can break free.
Meet Liz Cheatham Forman
Liz is a Holistic Life Coach, L2 QHHT Practitioner, and Author.
Liz started her coaching practice in 2007 to help her clients live healthier lives with nutrient dense food choices to raise their energy levels. She has worked with clients from all walks of life and in all industries, including being featured on LA Ink as a coach for high profile leaders. From there she went on to get certified as a Level 2 Quantum Healing Hypnosis Technique (QHHT) Practitioner and started to incorporate emotional de-cluttering into her practice through strategic intervention.
She brings a decade of experience in biology & chemistry to her practice helping individuals transform their inner neurologic and biological make-up. Her new book, Stick With It, reveals her unique framework based on her 20+ years of experience in plant-based energy work and is available for pre-order on Amazon now.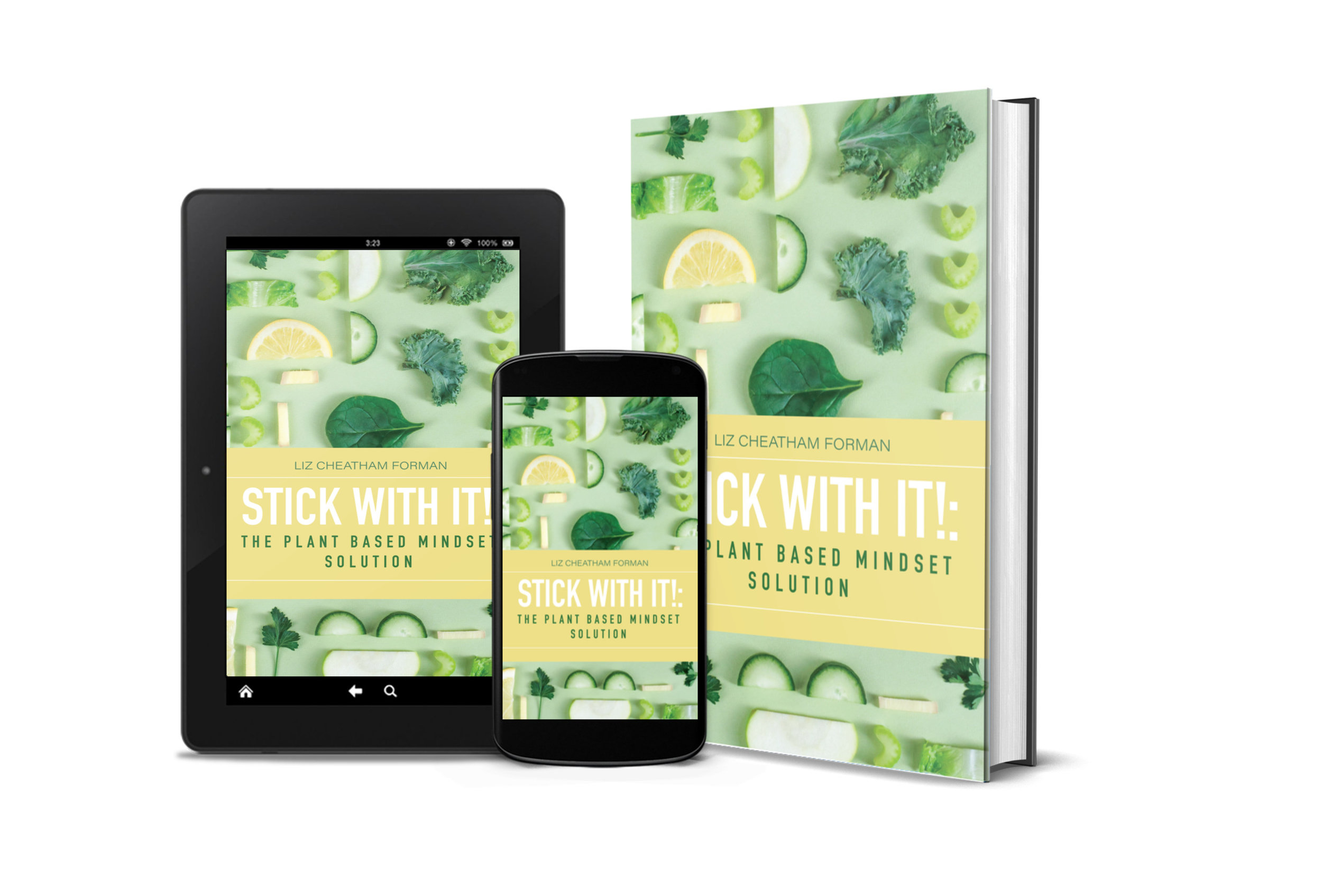 New Release: Stick With It
In Stick With It: The Plant Based Mindset Solution, Liz will show you exactly how to pick the right plant-based approach for you, how to navigate the plant-based world with confidence and to not quit on yourself when it gets difficult. Go from confused to confident in no time!
"

I've been working with Liz for almost a year now and our time together has been transformative. Not only has she helped me lose weight, slim down, manage my emotional eating habits, but also she introduced me to meditation which has truly changed my life. Liz provides a safe space for me to discuss my self-esteem, fears, and goals without judgment. She's become my accountability partner who supports me in all aspects of life and encourages me to live my best life possible.

"

— ANNIE

"

Liz is truly the best! She helped me to clearly evaluate my life and take control of my thoughts and decisions. Working with her gave me the courage to speak up at work, defend my value, and not only receive the compensation I was promised, but receive a raise as well. She is such a delight to work with; she keeps things real but in a fun way. I appreciate all she has helped me with and I am so glad to have had the opportunity to work with her!

"

— CHANTEL

"

I've been working with Liz for almost a year now and our time together has been transformative. Not only has she helped me lose weight, slim down, manage my emotional eating habits, but also she introduced me to meditation which has truly changed my life. Liz provides a safe space for me to discuss my self-esteem, fears, and goals without judgment. She's become my accountability partner who supports me in all aspects of life and encourages me to live my best life possible.

"

— ANNIE

"

Liz is truly the best! She helped me to clearly evaluate my life and take control of my thoughts and decisions. Working with her gave me the courage to speak up at work, defend my value, and not only receive the compensation I was promised, but receive a raise as well. She is such a delight to work with; she keeps things real but in a fun way. I appreciate all she has helped me with and I am so glad to have had the opportunity to work with her!

"

— CHANTEL